MINATO AQUA ANNIVERSARY LIVE 2020 AQUA IRO SUPER☆DREAM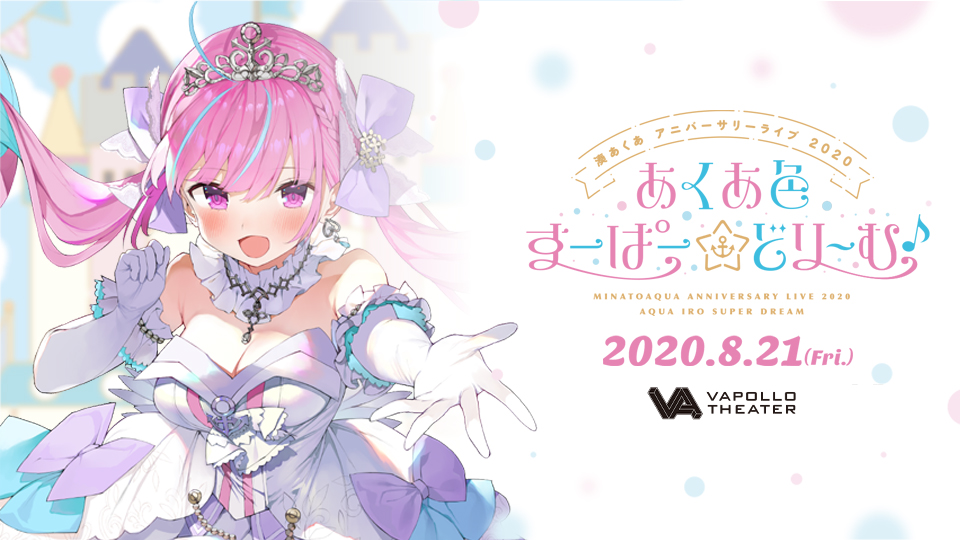 This event, entitled "AQUA MINATO Anniversary Live 2020" Akua Color Super ☆ Dori-mu ♪ "" is, as the name suggests, an anniversary live to commemorate the 2nd anniversary of the debut of "AQUA MINATO" and sang for 2 hours. It is a volume to dance. It is a long-awaited solo live event not only for fans but also for AQUA MINATO herself, so please look forward to it.

Along with the release of this event information, a key visual by AQUA MINATO's illustrator "Gaou (@umaiyo_puyoman)" was also released.

Tickets will be on sale from Thursday, July 9, 2020, so please look forward to the live event and wait until the ticket purchase date.
Back to the list